About our Natural and Nourishing Infusions
Based in Harrogate, the beautiful spa town of North Yorkshire, Retreat is a place of healing and all of its Remedies are made by hand to support this. Each infusion is created with love and an understanding of the power of Nature. All added ingredients are organic where possible, local, responsibly sourced and some even homegrown, meaning each batch can vary in flavour due to its natural harvest. The root spices, citrus fruits and herbs have been blended to give these Apple Cider Vinegar infusions earthy, sweet and fiery twists, that not only add great flavour but a whole heap of natural goodness.
We use organic, unpasteurised Apple Cider Vinegar containing 'The Mother'. 'The Mother' is the fermented, live bacteria culture, recognised as the cloudinesss, strands or sediment you see in high quality Apple Cider Vinegar. Famous for its multitude of enzymes, amino acids, proteins, minerals and vitamins. Apple Cider Vinegar has been named by physicians and nutritionists throughout history as the Holy Grail of natural supplements. It's been used by our ancestors as a natural anti-inflammatory, a support to gut health and cholesterol and an aid to reducing blood sugar levels. Click here for more on the history of Apple Cider Vinegar.
We love to take them as a shot, to get that hit of flavour, then wash down with warm water to disperse through the digestive tract. Many like to savour the flavour and dilute a few tablespoons with hot or cold water. Add oil and they make a delicious salad dressing or marinade, alternatively add to any dish or drink that needs a hint of tang or fire.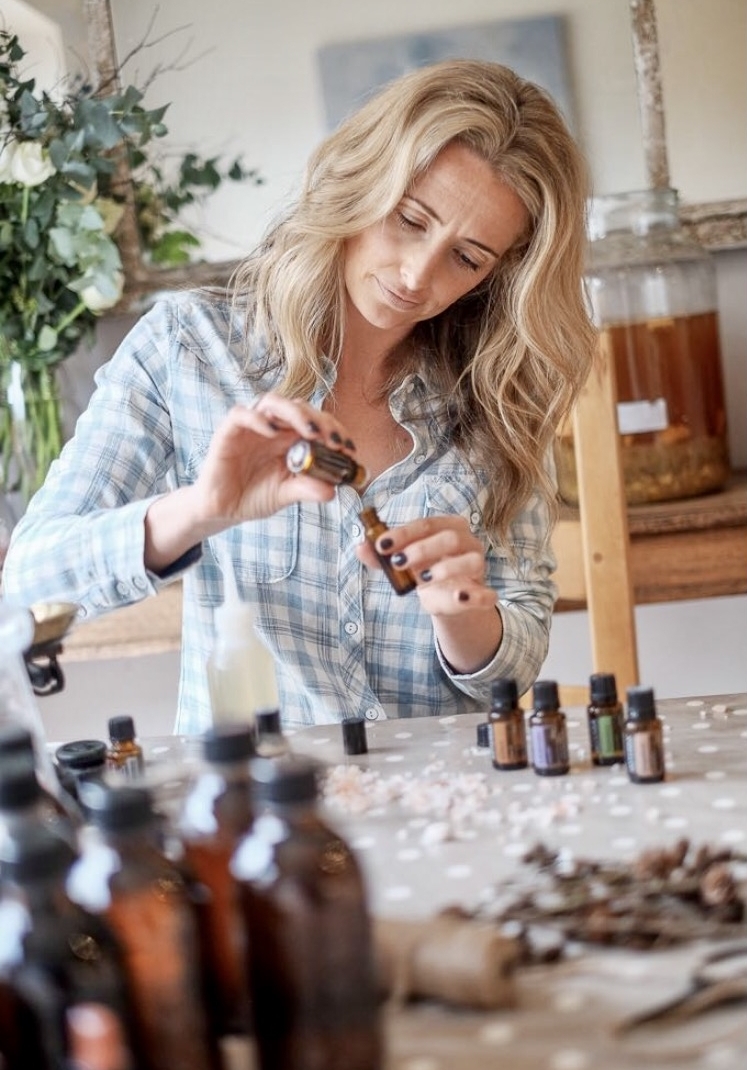 With my love for nature and my passion for wellness, I have always been interested in combining the two. Growing and picking herbs from the garden or the hedgerow for teas, tinctures or infusing in oils has always been a pleasurable pastime. I love being able to turn to Mother Nature when I need nourishment. My own health journey to heal my gut and skin led me to Apple Cider Vinegar, but like many I just couldn't hack the taste of it plain.
Then I discovered I could infuse it like my oils, with herbs, spices and all things good for us, not only giving it strong flavours, but continuing on the fermenting process and adding even more nourishment. Developing these infusions, learning the alchemy, creating new blends and spreading the love of Apple Cider Vinegar has become a whole new passion of mine!
This product is intended as a health food supplement. Retreat Remedies make no claims about the medical application of apple cider vinegar, or our infusions. Retreat Remedies blends are developed based on our own research and personal experiences and we kindly suggest you do the same. We do not recommend you take our apple cider vinegar infusions if pregnant, or taking prescribed medicine take advice from your doctor, nutritionist or medical practitioner first.